Without even touching on the troubles with Biden's economic plan, the border crisis, the debt celing, it has been a whirlwind couple of weeks with new revelations about the Trump presidency pouring forth from the Bob Woodward and Robert Costa book, "Peril", and capped by the comical announcement that Arizona recount #4 had found, contrary to its clear intent, that not only had Biden won (for the 4th time), but that they had found 360 additional votes for him than before.
Where to begin? How about how the lie became The Big Lie?
Two weeks after the election that Donald Trump said was rigged, his lawyers gathered on November 19 at Republican national headquarters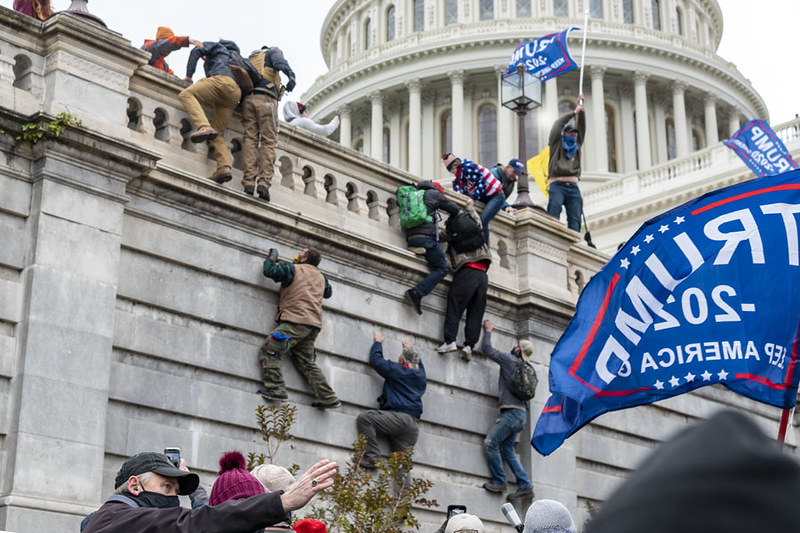 From the election to the insurrection, more revelations
to tell us in a widely viewed news conference that voting machines had used software developed in Venezuela that had been jiggered to keep Cesar Chavez in power; that the leadership of Dominion Voting Services, which produced the vote-tabulating machines, had ties to George Soros and the left-wing movement antifa. (Chavez died seven years ago.)
Hair dye trickling down his cheek, Rudy Giuliani exclaimed,
"This is real! It is not made up. It is not, there's nobody here that engages in fantasies…You should be more astounded by the fact that our votes are counted in Germany and in Spain by a company owned by affiliates of Chavez and Maduro".
But now comes the discovery that they knew all along they were turning a lie into The Big Lie. In a defamation suit filed by the actual Dominion employee who had done the software coding, an internal White House memo surfaced that had been circulated just days after the election showing the Trump legal team was indeed spewing nonsense.
The memo had been produced by a group who had… Read More »