The 20-or-so of the hard-right faction in the House of Representatives refuse to raise the debt ceiling without significant cutbacks to Social Security, Medicare, and Medicaid. The White House refuses to negotiate. They are "fiscally demented", said President Biden in a Martin Luther King Day speech. "They don't quite get it".
Treasury Secretary Janet Yellin says we just bumped up against the ceiling. Her department is looking for what she called "extraordinary measures" to enable the country to keep paying its bills for a few more months.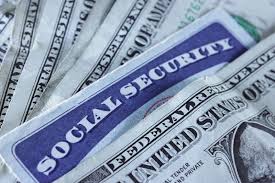 The squad in the House holding Speaker Kevin McCarthy hostage to its demands needs no individual profiling. They are of a piece. All but three were endorsed by Donald Trump, and 14 of the 15 who were members of Congress on Jan. 6 were among the 139 representatives in the House who voted not to certify states' electors in order to keep Trump in power. (And 118 of the 139 election deniers were re-elected). Added to their willingness to cause a government shutdown and a United States default on paying its debts is reportedly a three-page list of other demands McCarthy has acceded to that is apparently too self- incriminating for him to release.
As for Mr. Biden's accusation of fiscal dementia, in his first two years his administration has run up $4.15 trillion in deficits, $1.9 trillion of which was the American Rescue Plan enacted right after he took office. A continuance of pandemic stimulus just as the economy was rebounding, it is widely considered to have been excessive and contributing to the first serious inflation in 40 years.
The debt ceiling, the amount the government is permitted to borrow to pay its already incurred obligations, has routinely been raised in the past without fuss – three times by many of these same Republicans during the Trump administration – and a few moderate Republicans will probably join all the Democrats to save the day just before the nation teeters over the brink, putting an end once again to the Kabuki performance. A government shutdown in the cause of reducing social program benefits that the public likes will not be a winner at the polls in 2024.
While difficult to give House Republicans any credit – their very first… Read More »