The polarization that has gripped this country is taking a turn for the worse as evidenced by a marked increase in hostility and threats of violence. It is everywhere, in the fights over mask mandates, rebellion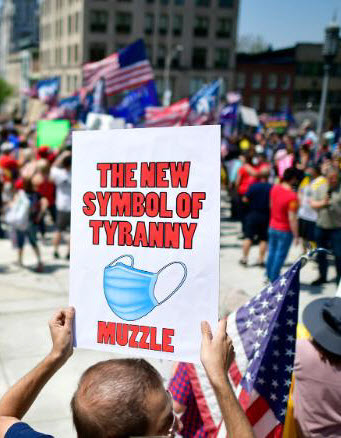 against vaccination, civility cast aside in Washington, and school board meetings that are the new class war battleground. We are at the point where a turn from threats to violence seems likely.
After a speech in Idaho by Charlie Kirk, the founder of Turning Point USA, a conservative organization with the mission "to identify, educate, train, and organize students to promote freedom", an audience member asked Kirk when "patriots" could begin shooting progressives? Another rose and said,
"At this point, we're living under corporate and medical fascism. This is tyranny. When do we get to use the guns?"
When the audience applauded, the man went on:
"That's not a joke…I mean, literally, where's the line? How many elections are they going to steal before we kill these people?"
The local state representative, a Republican, later called it a "fair" question. Kirk said first "we must exhaust every single peaceful means" but agreed that "We are living under fascism. We are living under this tyranny."
The Southern Poverty Law Center keeps track of hate groups in the country. Its Intelligence Project identified 566 "extreme antigovernment groups" in 2020, 169 of them militias that arm and train. Those counts are slightly down from 2019, but that degree of anger against the U.S. is ominous and those remarks say that something is likely to break out. Once it does, they will all lock and… Read More »