A few items accumulated that we thought worth the telling as a reprieve from the usual long-form single subject tract:
1. disappointed that Fox and Dominion settled?
There's no end of print about Tucker Carlson's removal but let's go back to the $787,500 settlement that helped send him on his way.
Many had hoped for the day-by-day combat of a trial, for the schadenfreude of watching media titan Rupert Murdoch and the network's stars humbled as they took their turns in the dock.
MSNBC's Lawrence O'Donnell disabused his viewers of thinking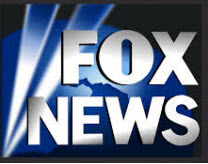 Dominion Voting Systems could have done better with a savvy disquisition on the practicalities of civil suits that we believe few are aware of, not this writer anyway.
First, in civil suits no one goes to jail. Accountability can be meted out only in the form of money.
"The jury would only have a form to fill in the amount that Fox would have to pay...And if that jury awarded an amount that a judge or an appeals court considers excessive, they can simply reduce that amount of money, and reduce it dramatically."
Judges reduce jury verdicts in civil cases all the time because the damages awarded by the jury have to make some economic sense. "The jury can't just pick a huge number to make themselves feel good."
Moreover, the judge ordered no cameras and no recording devices in the courtroom, "You were never going to hear Tucker Carlson's or Rupert Murdoch's voice answering questions under oath. All the public would get would be a recitation by television hosts reading from a transcript. "It is extremely rare to have any surprises in civil litigation like this", said O'Donnell. The prosecution lawyers would be asking the same questions they had already asked in the under-oath depositions,… Read More »