In 2016, an analysis by the Internal Revenue Service (IRS) reported that the "tax gap" – the amount of taxes Americans owed but failed to pay – reached almost half a trillion dollars a year for the years 2008 through 2010, an average annual loss of $458 billion. By so reporting, the IRS was presumably angling for increased funds so it could go after tax cheats.
But Republicans in Congress, saw opportunity to go on the warpath, naming the closing week of April "IRS Week", and devising half a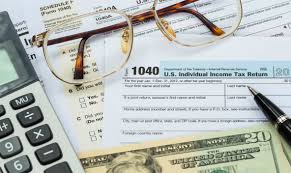 dozen measures to penalize the tax agency for doing so poor a job of tax collecting. Utah Senator Orrin Hatch said the IRS must "get smarter about guaranteeing tax compliance". California's Kevin McCarthy, now House Minority Leader, called the agency "a picture of government corruption and incompetence". House Speaker at the time, Paul Ryan of Wisconsin, even faulted the agency for enforcing "a tax code that no one can understand", a tax code that his Congress itself had created, not the IRS.
But now that Democrats have passed the Inflation Reduction Act (IRA), which provides the IRS with $80 billion across 10 years, shouldn't we expect Republicans, after all that vitriol in 2016, to rejoice that the IRS can finally afford to go after "wealthy tax cheats"? Of course not. Those on the right howled in protest.
"Stop Biden's shadow army of 87,000 IRS. agents," intoned Senator Ted Cruz, the Texas Republican, falsely amplifying what had only been a Treasury Department proposal from 2021 contemplating what the IRS could do with additional funding. Whatever the undecided number, it will be offset by 50,000 due to retire over the next five years.
Republican candidate for Arizona governor Kari Lake, who… Read More »