The Israeli Defense Forces (IDF) have long held that Hamas uses hospitals and schools for their command centers, they being off limits for attack or bombing according to the rules of war. That provides the military with justification for besieging hospitals and schools.
In past conflicts with Hamas, Israel countered their rocket strikes with bombing but not with invasion, so it lacked on-the-ground proof of Hamas using civilian facilities. When a week ago the IDF attempted to expose Hamas's commandeering of hospitals, particularly Gaza's largest, Al-Shifa, it got major media attention.
It did not go well. The military may be relieved now that the headlines have shifted to the hostage exchange, because the attempted proof of their theory was something of a bust.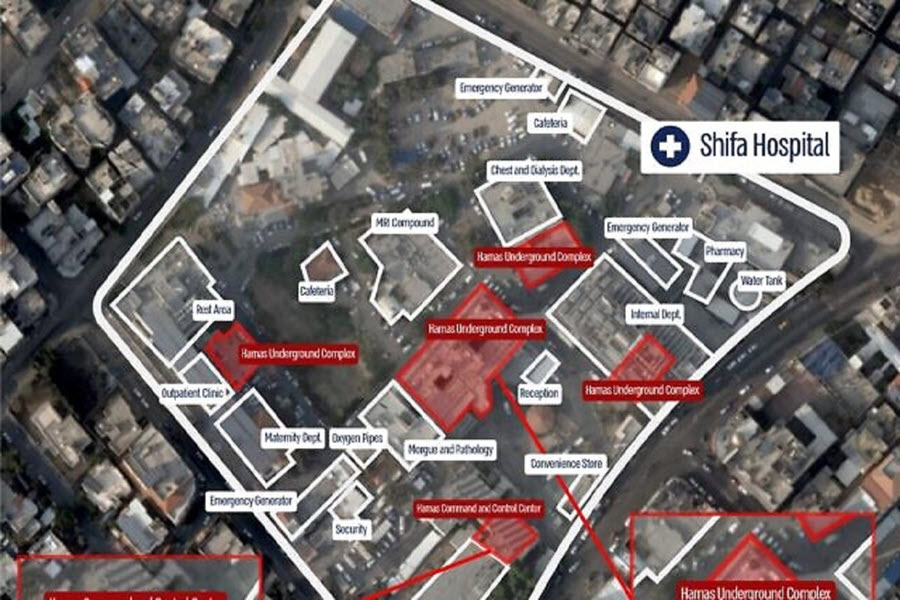 Gaza's Al-Shifa Hospital complex.

An IDF photo showed an entrance to a tunnel on the grounds of Al-Shifa but no one went below out of fear of booby-traps, so there was no proof of tunneling beneath the hospital nor the underground rooms that would be needed for a command center.
In a video, a soldier showed a small cache of weapons and a laptop found behind an MRI machine. That a Hamas militant would so offhandedly leave weapons about in so odd a choice of place suggested a plant. After three days at the hospital, the military refused press requests to tour the hospital, maintaining that a hospital active with patients, doctors, nurses was somehow not yet secure. When the press was finally allowed in to see… Read More »