insurrection
The Jan. 6 Case Against Donald Trump: Part 3.
Parts 1 and 2 are below on our front page
Jun 4 2022


As the zero hour of January 6th approached, Trump lieutenants booked a suite of rooms at the luxurious Willard Hotel a block from the White House to make final plans for disrupting the certification of Joe Biden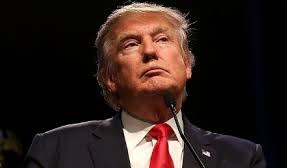 as the nation's 46th president. Led by Trump's personal lawyer, Rudy Giuliani, once celebrated as "America's mayor" after 9/11, they called it their "command center". A number of principals in the scheme either stayed at the hotel or formed a steady stream of visitors.
Steve Bannon, formerly Trump's chief strategist in the White House, came and went, serving as the group's political adviser. Bernard Kerik, a former New York City police commissioner who was found to have accepted gifts from companies doing business with the city, did four years in federal prison, and was pardoned by Trump, had advanced $55,000 for the rooms. Of note, given the purpose of the rooms, was that no less than the Republican National Committee reimbursed him.
Also hunkered down was senior campaign aide and former White House special assistant Boris Epshteyn, and One America News reporter Christina Bobb, volunteering for the campaign, and showing along with Fox News's Sean Hannity that they saw no line separating journalism and political advocacy.
Enter John Eastman, a Federalist Society member, law professor, and former clerk for Supreme Court Justice Clarence Thomas. On Christmas Eve, the Trump administration called, asking him to write a memo "asserting the vice president's power to hold up the certification" of the presidential election. Eastman submitted a two-page memo — later expanded — that laid out six steps by which Vice President Pence, in his other role as president of the Senate on January 6th, could halt the Electoral College count and go on to win for Trump a second term.
On January 4th, Trump met with Pence and Eastman in the Oval Office. Eastman told Pence that he had the constitutional authority to stop the certification process. Pence disagreed, for the good reason that the Constitution provides no such authority. The Twelfth Amendment says only that the vice president "shall, in the presence of the Senate and House of Representatives, open all the certificates and the votes shall then be counted". He was only to preside. There is no further mention of his duties or authority.
NO TAKERS
In those first days in January, Trump allies in the command center had been lobbying legislators in the key swing states to convene special sessions to adopt their claims of fraud and reassign electoral college votes from Biden to Trump. There's no reporting that any of the states had signed on.
Ultimately, the Willard committee settled on only having Pence refuse to count Biden's electors in the swing states that Trump had narrowly lost and then call for a week's delay, supposedly for the states to resolve concerns about conjured voting irregularities and come up with electors for Trump to replace their original slates for Biden. Or come up with deadlocks that would throw to the House of Representatives the vote for who was to become president, a vote that Trump would win because each state constitutionally has a single vote and there are more Republican dominated states.
Pence's cooperation was apparently assumed. But by January 5th, the vice president was still not on board. Trump had met with him earlier in the day. That evening in a phone call to the Willard he told Giuliani and Bannon that Pence had been "very arrogant", as reported in "Peril", Bob Woodward's and Robert Costa's book.
THE DAY OF INFAMY
Trump spoke with a number of people in the morning of the 6th. Jim Jordan called, although when a reporter asked much later, Jordan's tongue-tied evasion was parodied in a comedy routine. Epshteyn participated in phone calls from the Willard. So did Jenna Ellis, a Trump campaign attorney who had written memos on the vice president's supposed authority to halt the counting in the event of states submitting alternate elector slates. But by this point the discussion was what other options there might be to delay certification if Pence stayed with his refusal to comply.
Then came the rally, where thousands of Trump's followers assembled on the Ellipse where he told them to advance on the Capitol and stirred them to battle wit "We fight like hell. And if you don't fight like hell, you're not going to have a country anymore."
Eastman spoke before the attack and implored the vice president, through his legal counsel, Greg Jacob, to delay the certification. Eastman and Jacob exchanged a series of emails. "Thanks to your bullshit, we are now under siege," Mr. Jacob wrote at 12:14 p.m., shortly after pro-Trump vandals began attacking the symbol of democracy chanting, "Hang Mike Pence!". Jacobs, subsequently emailed Eastman, "It was gravely, gravely irresponsible for you to entice the president with an academic theory that had no legal viability" calling Eastman "a serpent in the ear of the president".
DOWN WITH DEMOCRACY
Republicans in Congress did follow their plan to object to certain states' submission of electors. It is a process that requires Congress members of a state in both chambers to object to that state's elector slate, subject to debate, after which all in both chambers vote. This had begun. Arizona Congress members — not the state itself — had challenged the slate of electors Arizona had submitted when the mob crashing into the building caused a lockdown.
When sessions resumed at around 8:00 p.m., lawmakers continued with a Pennsylvania objection, but then dropped the rest of the states they had planned to challenge. The Eastman plan called for an alternate slate of Trump electors to be at the ready in the event of a successful challenge. But the challenges were voted down. What was extraordinary was that so effective had been Trump's undermining of the election that there were challenges. Of the 535 total of senators and representatives, a stunning total of eight senators and 139 representatives voted to sustain one or both of the two states' objections in a bid to overthrow the election and keep an illegitimate Trump in the White House.
There was nothing spontaneous about the challenges. In the months since, some have spoken openly about the plot, two of them on Ari Melber's MSNBC show to such effect that the House Select Committee investigating January 6 cited what they said in court filings. Boris Epshteyn said right out, "There was absolutely a plan and a process for there to be challenges to the electoral college votes." Peter Navarro, principally a trade adviser to Trump who had evolved into a combustible protagonist, appeared on the program and vividly described the whole strategy to overturn the 2020 United States presidential election, labeling it "the Green Bay Sweep", a Vince Lombardi power play that Navarro thought could not fail.
But Trump's defense team would argue in court that none of what has so far been recounted, while convincing to any lay person, does not provide conclusive evidence that Donald Trump was involved in or even knew what was going on in preparation for January 6th. For there to be a case made against him requires solid evidence that he was a participant and not just the passive beneficiary of all the nice things others were doing in his behalf to help him keep his job.
That defense collapses.
On January 2nd, Trump, Giuliani and Eastman engineered a conference call to 300 state legislators to equip them with what they claimed was evidence of fraud and to spur them to "decertify" their elector votes and reassign them from Biden to Trump. "You are the real power," Trump told them, according to the conservative Washington Examiner's report. "You're the ones that are going to make the decision", he told them, directly involving himself in the overthrow scheme. Scores of state lawmakers from the battleground states responded, signing on to a letter asking the vice president to delay the congressional acceptance of electoral college votes for at least ten days after January 6th to allow "our respective bodies to meet, investigate, and as a body vote on certification or decertification of the election."
On New Year's Eve, immigration czar Stephen Miller had spoken to Meadows about a news article reporting that Pence was against a lawsuit meant to help overturn the election. Miller said about Trump,
"He's absolutely going to blow his stack on this if he isn't already aware. Oh boy, I don't understand what the VP was thinking here."
That's Miller acknowledging that Trump knew all about the plot.
And, of course, we know Trump pressured Pence directly to halt certification. During the evening of January 5th, Trump called Giuliani and then Bannon at the Willard Hotel — separately because Giuliani did not want to jeopardize attorney-client privilege by having a non-lawyer on the same line, which is to say that these weren't just chats.
There was Trump's talking to Pence earlier that day when Pence had been "very arrogant" in response to Trump's pressure for him to disrupt certification. That was Trump actively promoting the overturning of the election.
On the morning of the 6th, after tweets from the residence to remind Pence once again that he had the supposed power to delay certification when he presides that afternoon at the joint session of Congress, a number of people were in the Oval Office when Trump called Pence to make one final effort. They could not hear Pence's side of the conversation, but several gave the select committee accounts of what Trump said that were mutually consistent. When Pence would evidently still not relent, Trump upbraided him in the vein of, "You're not tough enough to make the call". In "Peril", Woodward and Costa aver that Pence told Trump, "When I go to the Capitol, I'll do my job" and not block Biden's certification. That angered Trump, who answered,
"Mike you can do this. I'm counting on you to do it. If you don't do it, I picked the wrong man four years ago. You're going to wimp out!"
At the rally the president implicated himself still further. Speaking to the crowd at the Ellipse, Trump said, "All Vice President Pence has to do is send it back to the states to recertify and we become president and you are the happiest people". That alone destroys any pretense of non-involvement. He went on:
"And I actually, I just spoke to Mike. I said: 'Mike, that doesn't take courage. What takes courage is to do nothing. That takes courage.' And then we're stuck with a president who lost the election by a lot and we have to live with that for four more years. We're just not going to let that happen."
Trump returned to the White House to watch on television the rioters attack the Capitol. There is a gap of seven and a half hours in the presidential call logs from the moment Trump left the residence in the White House until almost seven o'clock that evening, leaving investigators to piece together his activities during the insurrection.
He is known to have been on the phone — Mike Lee reported that the president misdialed and reached him. That was on a White House phone, which says that the call logs were either deliberately not maintained or erased in defiance of the Presidential Records Act. For other calls he possibly used untraceable "burner phones". Trump said, "I have no idea what a burner phone is… I have never even heard the term." John Bolton contradicted, saying Trump had used the term several times in his presence.
Kevin McCarthy was the first to call during the riots, engaging in a "very heated" conversation reportedly yelling at Trump to call off the insurgents, who Trump insisted were antifa. Trump responded, "Well Kevin, I guess these people are more concerned about the election than you are". Mark Meadows was bombarded with text messages from even Donald Jr. to get the president to call off the rioters. To the contrary, his press secretary, Stephanie Grisham, recounted in her book that Trump watched "gleefully" with such rapt attention that he hit rewind to watch moments again and wondered why others with him in the West Wing weren't as enthusiastic as he. "Look at all the people fighting for me", Trump said at one point according to Grisham. He became irritated when he heard the secret service had whisked Pence away to safety. One witness before the House committee said Mark Meadows told colleagues that Mr. Trump had said something to the effect of, maybe Mr. Pence should be hanged.
Apart from using Twitter to ask his supporters to "Stay peaceful", Trump took no action until 4:17 p.m. when a video was posted with him saying,
"I know your pain. I know your hurt. We had an election that was stolen from us. It was a landslide election and everyone knows it, especially the other side. But you have to go home now. We have to have peace. We love you, you're very special."
In his book "Betrayal", Jonathan Karl said his retinue insisted that Trump make a video, fearful of what he might do or say were he to speak live, and that the video had to be redone a few times because Trump would not bring himself to tell the rioters to go home.
A FEDERAL JUDGE WEIGHS IN
This review makes blatantly apparent that Donald Trump was an active participant in the conspiracy to subvert the Constitution and overturn the election. At the end of March a federal judge offered his imprimatur.
When subpoenaed to turn over documents, Eastman had sued the House select committee hoping to persuade a judge that attorney-client privilege should prevent. The committee countered that the privilege is forfeit when the subject of the communication concerns a crime. Ruling against Eastman, federal Judge David Carter of the central district of California concluded that the evidence submitted by the committee showed that "The illegality of the plan was obvious". He memorably called it "a coup in search of a legal theory."
Trump and Eastman were not on trial in Carter's court. It was a civil proceeding in which Carter demanded that Eastman relinquish documents to the committee. But Carter ventured that they "more likely than not" had committed crimes – both felonies, the fraud of a stolen election perpetrated on the American people, and the attempt to disrupt the government proceeding of validating a democratic election. He postulated:
"If Dr. Eastman and President Trump's plan had worked, it would have permanently ended the peaceful transition of power, undermining American democracy and the Constitution. If the country does not commit to investigating and pursuing accountability for those responsible, the Court fears January 6 will repeat itself."
That is unmistakably aimed at the Department of Justice and its failure so far to take any action against other than the rioters and the few who have refused to testify before the select committee.
Out of some 800 indicted, the Justice Department has charged close to 300 with what is the most generally applicable crime, that of obstructing an official proceeding in Congress, in this case the certification of the results of a presidential election. Passed in 2002 as part of the Sarbanes-Oxley Act, aimed at corporations that interfered with government proceedings by shredding documents or tampering with witnesses, the law carries a maximum penalty of 20 years. Congress did persevere that January day after a disruption of eight hours and completed its certification business well into the early hours of the next day. But Trump and others can be charged with fomenting that obstruction by urging the horde that attacked the Capitol and by collaborating with the plotters with the conspiracy to obstruct the government's constitutional proceedings.
The rioters did obstruct, terrorizing Congress members who took cover throughout the building from a mob that had even brought a noose to fulfill its threat to "Hang Mike Pence" and which searched for Nancy Pelosi and others perhaps with similar intent.
In the days before the 6th, Mark Short, chief of staff to Pence, had called in the lead Secret Service agent to alert him to a possible threat from Trump. In the midst of the Capitol riot, suspecting that his own Secret Service detail was taking orders from Trump's when they tried to whisk him away from the Capitol building, Pence balked and said, "'I'm not getting in that car".

Please subscribe if you haven't, or post a comment below about this article, or click here to go to our front page.