Over two years into the Trump administration, no steps have been taken to stem the constantly rising tide of student loan debt, which now stands at $1.56 trillion, up from $1.16 trillion just four years ago. The question is, how big a threat does the default rate on that debt pose for the national debt, already at $22 trillion, and American taxpayers who would ultimately foot the bill?
The Department of Education issues a report each year showing the default rate three years after a "cohort" enters the repayment stream. Its most recent report,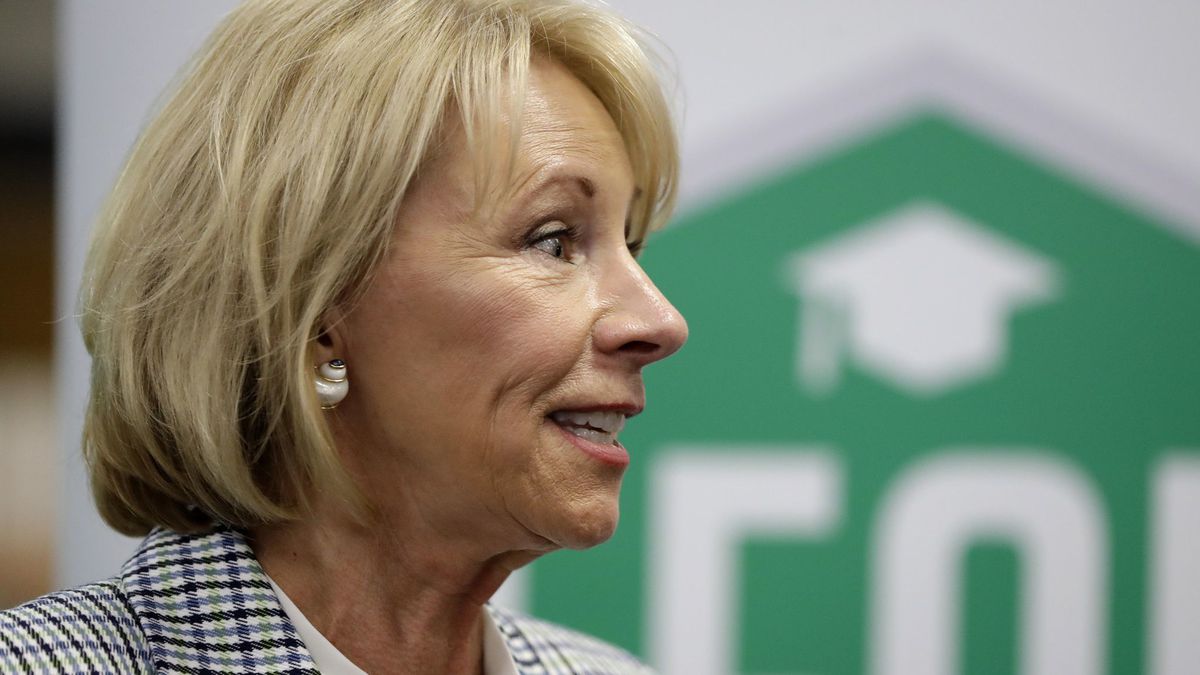 Education Secretary Betsy DeVos

for the class of 2014, says that by 2017, 10.8% were in default. A serious number in dollars, but tolerable, one might reason.
But the department's method of reporting raises a host of questions. First, only those who haven't paid in 360 days are in that default percentage — an entire year before they are counted as a problem! That means an untold further percentage have begun not paying but haven't yet hit the 360-day mark — a nascent problem kept hidden.
Additionally, about 20% of the 44.7 million Americans with student loan debt are in suspense. Temporarily out of work, or hit with an unexpected medical expense, or beset with an unaffordable monthly repayment relative to income, they have… Read More »