A week after the election, the Supreme Court will hear arguments why the Affordable Care Act should be struck down in its entirety versus why it is too important not to continue undisturbed. If the justices decide the former, the consequences will be calamitous.
Almost all of the 23 million people and families — roughly 11 million who bought insurance on federal and state exchanges, and 12 million who obtained coverage from Medicaid expansion — will lose coverage under the Act, and in the midst of the most severe health crisis in a century.
Millions more have, owing to the pandemic's blow to the economy, lost jobs that provided employer-paid health insurance — 3 million so far estimates the Urban Institute and 12 million in total likely by year-end per Avalere Health. Many might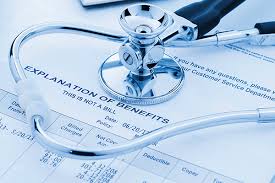 qualify for Obamacare's subsidized insurance, but they too will add millions to the rolls of uninsured if the Supreme Court takes away that opportunity when it decides the case several months from now.
Gone as well will be the prohibition against denying coverage for reason of a pre-existing condition, as well as its companion rule that insurers cannot cancel policies when someone becomes ill. The popular provision of family plans covering sons and daughters until age 26 — some two million young adults according to the government — would also end.
laissez care
Republicans have been against the Affordable Care Act (ACA) from the outset, ideologically averse to yet another large-scale government program. No Republicans voted for it and the Party has voted without success to repeal all or parts of the Act more than sixty… Read More »