It's a race between foolishness and time, between states lifting virus restrictions without waiting for vaccinations to make lifting safe, pitted against Biden pleading forbearance because there'll be enough vaccine for every adult by the end of May. It's the unending war between left and right. Even a pandemic is political.
Governors and local officials, mostly of red states, are ending the one mandate that health officials and common sense tells us is the most effective practice, the one safeguard that permits near full restoration of the economy and the return of kids to school: the wearing of masks.
That opens an ominous gap, with health experts fretting that we are heading into a fourth surge. That's what has the new chief of the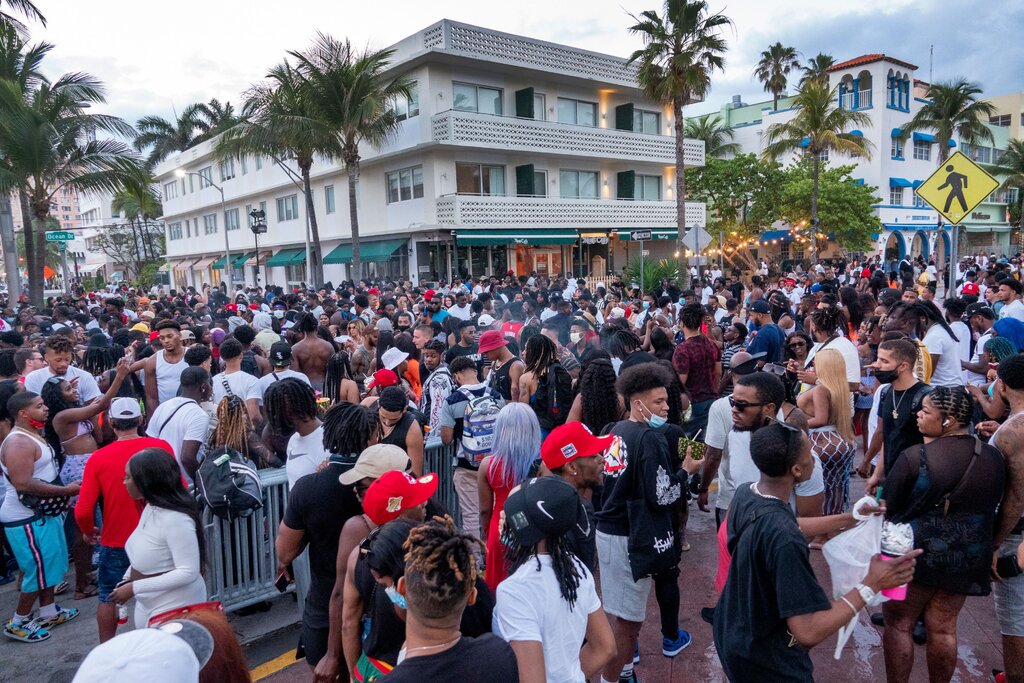 No distance, no masks at Miami street party over spring break
Center for Disease Control and Prevention (CDC), Dr. Rochelle Walensky, expressing "the recurring feeling I have of impending doom". She pleads that we "just please hold on a little while longer" because "we have so much promise and potential, but right now I'm scared".
Dr. Scott Gottlieb, who led the Food and Drug Administration during Trump's first two years, doesn't expect a "true" fourth wave of Covid-19 but thinks the country should wait a few weeks longer before easing mitigation efforts.
After a steady decline in cases, the U.S. is now topping 60,000 new cases a day and over a thousand deaths. We just hit an astounding four million vaccinations in a single day after averaging 3.1 million daily for a week, but we are coming up against some 40% of Republicans who say they will refuse vaccination, preferring either… Read More »