Few topics of government policy spur outrage, but don't mess with my Internet is one. The Republican-controlled Federal Communications Commission (FCC) has upended yet another popular Obama administration policy by turning control of the Internet over to the corporations that provide access, allowing them to do with it as they please.
In just the week after the plan was announced by FCC chairman Ajit Pai, the FCC received more than 200,000 phone calls in protest. Over 500,000 comments were left on the agency's website, adding to the 20 million that have come in since outlines of the agency's intentions became apparent earlier this year. (Obama's Clean Power Plan drew 4.3 million comments over six months).
A lunatic fringe shamelessly took its anger too far. The changes stirred threats of violence and ethnic slurs — Pai's parents immigrated from India — and daily protests in front of his house as far back as May, inexcusably frightening his wife and children ages 3 and 5.
Nevertheless, chairman Pai is resolute in defying public opposition despite there being no groundswell of support for the government ceding the Internet to corporations.
The FCC under Obama appointee Tom Wheeler established in 2015 the rule that required equal treatment by Internet service providers (ISPs) of all content,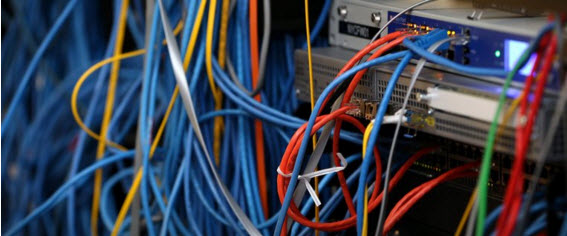 from e-mail to movies, delivering all to customers without preference given to any source, without slowing the one to speed the other. This simple rule was tagged "net neutrality". Mr. Pai calls it "micromanaging the Internet".
Under his plan, ISPs will be unrestrained, free to deliver the Internet to customers according to whatever preferential… Read More »