The younger generation of Americans is increasingly disenchanted with capitalism. That came to light a couple of years ago when the Institute of Politics at Harvard released a survey that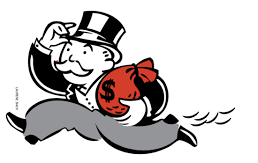 said more than half of respondents between 18 and 29 do not support capitalism, that one-third support socialism. Only 19% of that age group declared themselves to be capitalists.
The socialism they have in mind does not likely fit the dictionary definition, which calls for the transfer of ownership of the "means of production and distribution, of capital, land, etc." to the people. Rather, they are attracted by the Scandinavian model of universal healthcare, free education, a strong safety net but, let's not forget, high taxes.
It won't come as a surprise that it's Democrats who yearn for this different form of government. Among all age groups, 57% of them have a positive view of socialism (compared to just 16% of Republicans). The percentage of Democrats who have a positive view of capitalism has dropped from 57% to 45% in just two years, says Gallup.
This has been brewing for a time. By 2015 a Gallup poll already reported that confidence in American institutions had "big business" second from the bottom, above only Congress, with only 21% expressing "a great deal" or "quite a lot" of confidence in it.
What explains this turnabout? Who can deny that capitalism has made America the most successful nation in history, that free markets have brought millions out of poverty and into lives lived in comfort in a stable society? In the 75 years since World War II Americans have steadfastly believed that democratic capitalism was certainly more in their interest than the other models they'd seen — national socialism in Germany, fascism in Italy,… Read More »