"There is simply no denying the warning signs that point to mounting threats to our institution and to the global leadership that depends on us", writes Ambassador Barbara Stephenson, a career diplomat with the U.S. State Department for over 30 years, in a letter to a foreign service publication:
"The talent being shown the door now is not only our top talent, but also talent that cannot be replicated overnight. The rapid loss of so many senior officers has a serious, immediate and tangible effect on the capacity of the United States to shape world events."
When Rex Tillerson took the reins at the State Department, the first order of business was clearly the threats the world presents — nuclear missiles from North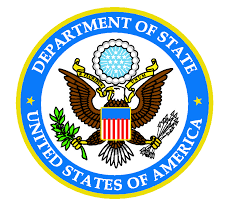 Korea, the growing belligerence of Russia and China, the perpetual turmoil of the Middle East. It was therefore bewildering that his priority instead seemed to be cutting costs and reorganizing the agency. He announced the intention to cut the 75,000 person department by 30%, a White House goal that undoubtedly originated with Steve Bannon's goal of "administrative deconstruction". That approach seemed to resonate with Tillerson, the corporate chieftain, as if the agency should be handled like the business he'd just run, ExxonMobil. He seems most enthusiastic talking about…
"organizational redesign…the organization chart itself, the boxes, and who reports to whom...The most important thing I can do is to enable this organization to be more effective, more efficient".
The most important thing? Hardly. Certainly not now. But not entirely outlandish. In a New Yorker profile of Tillerson, a former State Department negotiator told author Dexter Filkins, "No one will tell you this, but there's a lot of dead wood around here". There are 75,000 people in Washington and in almost… Read More »