If you haven't heard about this, it is because you are not supposed to. Behind closed doors the United States and eleven Pacific rim nations have been negotiating a trade pact designed to hand multinational corporations powers greater than their own governments'. For reasons that will emerge below, stealth has been essential, and the media have obliged by under-reporting the most wide-reaching trade pact in history.
Set in motion by George W. Bush in 2008, and now embraced by President Obama, the Trans-Pacific Partnership (TPP) goes well beyond trade; only 5 of its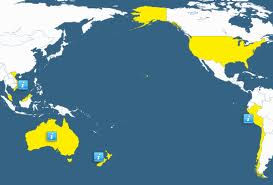 29 covenants are concerned with typical trade rules such as tariffs and quotas. The rest, a couple of chapters of which have been exposed by Wikileaks, reveal why negotiations have been conducted all these years at a level of such secrecy that participating nations are pledged not to reveal their contents until four years after the final deal is struck or talks are abandoned.
But 600 representatives of corporations are privy to those contents. Asked to act as U.S. trade advisers, they have access to a secure online site where they may review the documents whenever they choose. They make up 84% of the advisory conclave. Unions, whose workers stand to be greatly affected, have a less than 5% representation. Which explains how some astonishing provisions have found their way into the other 24 covenants, reportedly going well beyond the… Read More »