Trump should learn from the deal he tossed aside that replacing it will not be easy
It was one of his campaign promises — to get rid of "one of the worst negotiated deals of any kind that I have ever seen" — not that his base had ever asked for it. Itching to end the deal that put Iran's nuclear development on hold, after acquiescing to its continuance in two mandated quarterly reviews, President Trump in October 2017 decertified the inspection reports, setting in motion the abrogation of an agreement that had taken almost two years to negotiate.
His national security team had strongly recommended that he keep the U.S. in the accord. In a statement that September, over 80 disarmament experts urged him to honor the U.S. pledge, calling the agreement a "net plus for international nuclear nonproliferation". That the International Atomic Energy Agency (IAEA), which conducts non-proliferation nuclear inspections on site in Iran, had all along reported that Iran was in compliance with the terms of the pact was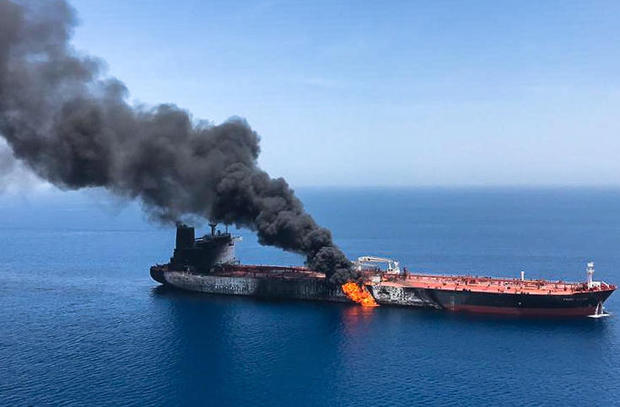 of no moment to the president. Neither had he concern for the five nations — Britain, France, Germany, Russia, China — who were allies with the U.S. in the deal and wanted, then and now, to preserve it. U.N. ambassador at the time Nikki Haley said at the United Nations, "This is about U.S. national security. This is not about European security. This is not about anyone else", which left the five nations that alongside us laboriously worked out the Iran accord stunned.
Shortly after backing out of the deal, Trump reimposed the sanctions that had been dropped as part of the moratorium, and adopted a program of "maximum pressure". The European allies, already cutting business deals with and selling goods to Iran, had no appetite to jettison the new opportunity that the Joint Comprehensive Plan of Action (JCPOA) had afforded them. As a riposte to Trump, Germany, France, and the U.K. scrambled to keep the accord alive, setting up a framework named Instex to skirt the sanctions with a barter trading scheme that does not use the dollar nor need the international funds transfer system. It just began operations in June with Russia showing interest. All the while, to encourage the Europeans, Iran stayed in compliance, as verified by the IAEA.
In May, Trump withdrew waivers that had allowed those and other nations… Read More »