governing
Tom Price and others living big on our dime
Oct 5 2017
How does the average citizen grasp the workings of the mind of Tom Price, the disgraced and now former Secretary of Health and Human Services? How many transformations would we have to undergo in order to reach a state of mind so corrupted with self-importance as to think oneself deserving of private jets and military transports just to ferry oneself about to this or that meeting at exorbitant cost to the nation?
One doesn't charter a private jet unconsciously. Nor decide that military personnel and aircraft should be commandeered instead of booking a commercial flight.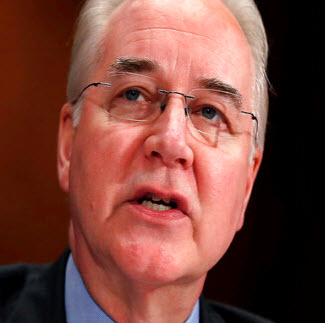 Tom Price: Out
It takes a belief that one has gone beyond the rest of us and is entitled to out payment of tribute — in this case, our taxes. In contrast, Kathleen Sebelius and Sylvia Matthews Burwell, the two secretaries of HHS under Barack Obama, flew commercially while in the continental United States during their combined eight years.
Yet in the brief span of seven and a half months, Price ran up a tab that might be as high as $1 million, accordingly to reporting from Politico, whose investigative reporter, Rachana Pradhan, broke the story by a stakeout watching Price come and go on private aircraft at Dulles. Price has offered to repay "his share" which he seems to think is only… Read More »