It was an adroit public relations ploy by Vladimir Putin, his decision to do nothing in retaliation against President Obama's expulsion of 35 diplomats and a list of other penalties — and to even invite American diplomats' kids to the Kremlin to celebrate the New Year and Russian Orthodox Christmas. Angry Obama, peace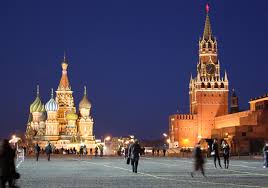 loving Putin, if you choose to be fooled. The move was also to dim the memory Russia's serious act of aggression against the United States, its cyber hacks into the American electoral process, attacks aimed only at Democrats, putting a bear claw on the scale to weight it in Trump's favor.
But we'd rather not forgot Russia's actions. They are just the beginning, now that Putin has discovered how easily it was to tamper with American democracy. Let's review how this happened.
whodunit
All 18 government intelligence groups ultimately concluded that it was the Russians who breached the Democratic National Committee and the Clinton campaign computer systems and gave WikiLeaks thousands of emails to release.
But the damage could have been averted were it not for a stunning tale of ineptitude between the FBI and the DNC told in a remarkable piece of… Read More »