Jun 7 2020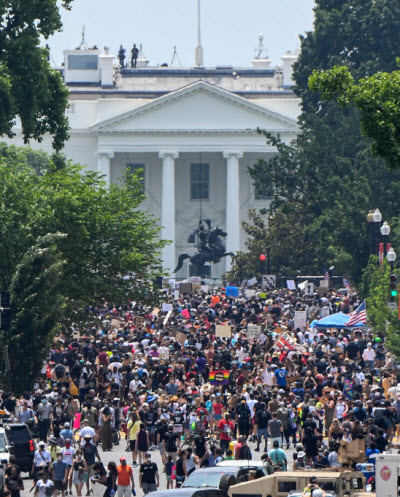 George Floyd murder protesters in Lafayette Park opposite the White House


To return to this page, enter : http://letsfixthiscountry.org/?p=2109
What's Your View?
Useful? Informative? If so, why not subscribe?
Try us out for a while. We don't inundate your inbox. Just a notice, never more than weekly, when we post new material. We ask for nothing but your e-mail address (and we never give out our subscriber list to anyone. Ever. Positively). Just click HERE to join.

Sign up and we'll send e-mail notices when we have new material.
We appreciate your visit, but for web legitimacy, we do need a subscriber count. We do our best to be informative. No advertising. And we don't bombard your inbox. We only send you an e-mail every 10 days or so when we have new material.
Just click
HERE
to join.