Jun 7 2020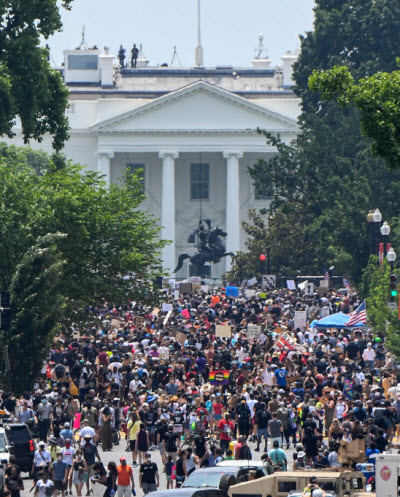 George Floyd murder protesters in Lafayette Park opposite the White House


To return to this page, enter : http://letsfixthiscountry.org/?p=2109
What's Your View?
Useful? Informative? If so, why not subscribe?
Try us out for a while. We don't inundate your inbox. Just a notice, never more than weekly, when we post new material. We ask for nothing but your e-mail address (and we never give out our subscriber list to anyone. Ever. Positively). Just click HERE to join.

Come On, Subscribe!
We're working for you and it's FREE.
We appreciate your visits, but for web legitimacy, we do need a subscriber count. We do our best to be informative. No advertising. And we don't bombard your inbox. We only send you an e-mail every 10 days or so when we have new stuff.
Just click HERE to join.