foreign policy
Unlike Predecessors, Trump Plays Hardball with the Chinese
Sep 21 2020


You would have to be very attentive to lesser items in the media to stay abreast of all that the Trump administration has been doing to barricade the U.S. from China's reach. Whether blocking Chinese products from the U.S. market, or halting the sale to China of U.S.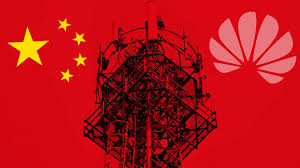 Huawei cell tower

technology, or expelling Chinese researchers at universities and corporations who are thought to be spies, the pace of these actions has been almost daily.
Trump came to office almost four years ago with fully-formed anger over China's multifaceted thievery of this country's know-how and the passivity of the last two administrations to do anything about it across sixteen crucial years. In July 0f 2017 he tweeted, "I am very disappointed with China. Our foolish past leaders allowed them to make hundreds of billions of dollars a year in trade".
And yet the president holds the strong men of other countries, such as China's president Xi Jinping, in awe. Trump forged a friendship with Xi, or so he told us, praising him lavishly perhaps in the belief that flattery would clear the way to impose a one-sided tariff schedule to level the trade imbalance. But Xi retaliated with his own tariffs. Back and forth went threats of further tariffs. Phase one of a trade deal last fall had the U.S. holding back further imposts in return for Beijing buying $211 billion of farm and other products by year end. China immediately fell behind in that pledge such that trade adviser Peter Navarro declared the deal already "over" by June. Before this jousting match began, Trump had said, "Trade wars are good and easy to win".
Far more consequential has been the battlements Mr. Trump has been erecting to protect the nation's security, which this article sets out to chronicle. It did get off to a wobbly start, though.

In April of 2018, Trump's Commerce Department had banned the export of U.S. electronic components to ZTE Corp., the world's No. 4 maker of telecommunications equipment, for violating U.S. sanctions by selling to North Korea and Iran. ZTE is viewed as a security threat and use of its equipment by U.S. companies is effectively banned. But the president, protecting what he touted as "tremendous progress" in his relationship with Xi after hosting him a year earlier at Mar-a-Lago, overrode the ban when he learned that ZTE, which relies on American microchips for its smartphones and other products, would be crippled. "Too many jobs in China" would be lost, he said. Both sides of the aisle in Congress were irate that the president was saving Chinese jobs, rescuing a company that had broken their sanction law.
That wouldn't be repeated. A turning point was when Vice President Mike Pence was cleared to give a speech two years ago that, in the biggest shift in U.S. China relations since Henry Kissinger's 1971 visit to Peking, presaged a new cold war with China. Pence criticized Beijing for its "whole of government" thrust to achieve dominance; its "Made in China 2025" plan to only export to other countries and crowd out imports; of repression of Uighurs and Tibetans; of beggaring other countries with debt in its Belt and Road initiative; of using its power "to exert influence and interfere in the domestic policy and politics of this country"; of "trying to change the international order in their favor". Guaranteed to infuriate Beijing, Pence reminded his audience what Trump had just said that week, that over the last 25 years "We rebuilt China".

Mr. Trump's target of choice has been Chinese telecom giant Huawei Technologies. "We don't want their equipment in the United States because they spy on us", he said during an interview on "Fox & Friends." "They know everything, they knew everything we were doing. Huawei is a way of — is really — I call it the spyway."
America's big telecom companies don't use Huawei equipment, deterred by a 2012 congressional report that raised the alarm of how the Chinese government could force Huawei to do its bidding. At the time a former member of the military's Joint Chiefs said, "We'd be crazy to let Huawei on our networks, just crazy".
The president came down harder on the company, signing a 2018 law that stopped federal agencies from doing business with Huawei and ZTE as well. In May of 2019, his administration added Huawei to a trade blacklist, which entails restrictions that make it extremely difficult for the company to do business with U.S. companies. That was a crippling move because Huawei relies on chips from Google, Qualcomm, Intel and others.
Unlike other industries, such as personal computers and solar panels, where China and other Far East countries have taken over American inventions, the U.S. has a commanding lead in the microprocessor chips used in those computers and in smartphones. Google Mobile Services controls the apps and underlying services that drive Google's Android ecosystem. The phones of 600 million Huawei customers rely on both.
The squeeze play was fitting retaliation for the tight strictures that for years have governed on how American firms can operate in China, which has long prohibited top American Internet giants such as Facebook and Twitter from operating within its borders at all.

In March of 2019, Trump considered limiting China's two largest video surveillance companies, Hikvision and Dahua Technology, from buying American technology. Seven months later he did so. The Commerce Department put eight Chinese companies and a number of police departments — 28 entities in all including the two surveillance giants — on a blacklist that blocks their buying U.S. technology like microchips and software. This was the administration's first human rights action, taken against Beijing's detaining more than a million people, mainly Uighurs in the country's northwest, and herding them into re-education camps to cleanse them of their Muslim religion.

A month later in November, the U.S. government opened a national security review of the acquisition by China's ByteDance of the American company that became TikTok. The seemingly innocuous and highly popular service that equips people to make short and often comedic videos would look to be an unlikely security threat except that it can mask the extracting of data from its American users. The Committee on Foreign Investment in the United States (CFIUS) put the transaction under review.

The U.S. cut back license approvals for the nation's semiconductor companies to hire Chinese nationals at advanced engineering jobs involving sensitive technologies. In May of 2019 a top executive at Huawei had been accused of participating in a conspiracy to steal trade secrets from CNEX Labs, a chip startup backed by Dell Technologies and Microsoft Corp.

That December it was revealed that the American government had secretly expelled two Chinese Embassy officials after they not only drove onto a sensitive military base in Virginia but evaded military personnel pursuing them and stopped only after fire trucks blocked their path.

In January of this year, the Interior Department grounded its entire fleet of drones out of concern that their Chinese parts might be used for spying. The drones are used to track endangered species, conduct search and rescue, survey wildfires, but they effectively map areas of the U.S. in the process, and more significantly, are used to survey critical infrastructure such as dams.

In February, Huawei and two of its subsidiaries were charged with federal racketeering (RICO) conspiracies involving international fraud and violation of U.S. sanctions against Iran, and a decades-long conspiracy to steal trade secrets from six American technology companies.

Also in February, prosecutors brought charges against Chinese intelligence operatives involved in scientific research at Harvard and in the 2017 hacking of Equifax, one of the three largest credit reporting agencies that contain the credit histories of most of the people in the country.

Again February, a federal judge in Texas dismissed a lawsuit filed by Huawei that challenged the 2018 U.S. law we cited above that stopped federal agencies from purchasing their equipment. The judge ruled that Congress had the power because "contracting with the federal government is a privilege not a constitutionally guaranteed right".

And February began a media contretemps when the president designated five of China's large state-owned media outlets operating in the U.S. as foreign diplomatic missions, claiming they acted as China's state propaganda outlets disguised as news agencies. The administration would add four more to the list in June. Placing them under the Foreign Missions Act requires them to report all personnel and any property they own to the government, a stipulation that some of our intelligence agencies have long pressed for. Whereupon, China expelled three Wall Street Journal reporters for, it is assumed, a headline that called China "the real sick man of Asia". The U.S. then capped the number of Chinese citizens who could be employed at the five outlets to 100 from 160 meaning 60 were expelled from the country. China retaliated by ejecting almost all American journalists from three newspapers, The New York Times,The Washington Post, and the Journal.
Until this regulation, Chinese in the U.S. have all these years been free to operate unencumbered, whereas Americans journalists in China complain that they are harassed, intimidated, and threatened with expulsion.

Throughout the year the Trump administration waged an international campaign to discourage other nations from using Chinese equipment in their nascent 5G networks, Huawei among them, with Secretary of State Mike Pompeo and Defense Secretary Mark Esper leading the charge. That would hand the Chinese government the ability to spy on the flow of information coursing their networks or — if hostilities arose — switch the networks off. A particular concern is that a Chinese presence in the network would compromise the Fives Eyes, the five countries — Australia, Canada, New Zealand, the United Kingdom and the United States — who share intelligence data. The security risks are so severe, we warned, that the United States has said it would disconnect. The U.K. had been resistant but has finally relented, barring its telecom companies from continuing to buy new equipment from Huawei.

In May, the U.S. issued a rule that effectively "bars companies around the world from using American technology" to create any products shipped to Huawei. In this, clearly an attempt to destroy the company, the Trump administration has taken its vendetta too far. Nikkei Asian Review quoted Huawei chairman Eric Xu saying he does not think "the Chinese government would sit and watch Huawei be slaughtered". Chinese officials threaten to "restrict or investigate U.S. companies such as Qualcomm, Cisco, and Apple" operating in China and "suspend the purchase of Boeing airplanes."

Mr. Trump also announced he was restricting the use of equipment in the American electrical grid which has links to "a foreign adversary".

The U.S. next planned to expel Chinese graduate students in the U.S. who have direct ties to Chinese universities affiliated with the People's Liberation Army. This is expected to cover about 3,000 of some 360,000 Chinese students sent to learn at American universities. Foreign students pay full freight, so universities are alarmed at the revenue loss. Their argument is that students get invaluable exposure to the liberalizing experience of the West to carry home, influencing them throughout life in their repressive regimes. Government officials counter that the militarily connected students are often trained in espionage techniques and are charged to collect information when in the U.S. in return for their tuition being paid. Florida Senator Marco Rubio is schooled in this and says, "The Chinese government too often entraps its own people into service" to the Communist Party and its objectives "in exchange for an education in the U.S."

Hong Kong serves as a valuable financial hub for mainland China, but passage in May of the draconian "national security" law effectively put an end to the "one country, two systems" policy that gave autonomous rule to the island state's 7.4 million people. As reprisal, the Commerce Department added eight Chinese companies to its list of those prohibited from doing business with U.S. firms, but far more substantively, the U.S. is expected to end Hong Kong's special status with the U.S. that exempts it from tariffs imposed on mainland goods.

The Senate passed legislation this spring, now under consideration by the House that would delist Chinese companies from American stock exchanges if they do not expose themselves to audit, as must their American counterparts, and pass muster of western accounting standards. The Securities and Exchange Commission has identified 228 Chinese companies listed in the U.S. including high-fliers like Tencent Music, Baidu, and Alibaba that would be subject to scrutiny. This will collide with a Chinese law that bars their companies from providing evidence or assistance if China regards their review as a criminal proceeding, which they might if they are concerned we will be looking for fraud.

In June the Trump administration banned Chinese passenger airlines from flying scheduled service to the U.S. And why not? China hasn't allowed U.S. carriers to resume flights there.

Trump's decisions are all too often impetuous, failing to see the whole consequence of his actions. Such was the case in August when he announced a ban beginning in late September of the use of the wildly popular Chinese Internet services TikTok and WeChat "by any person or involving any property subject to the jurisdiction of the United States". For TikTok that was effectively a deadline for one of three American companies negotiating to buy TikTok for use in the United States to complete the acquisition (a transaction for which Trump had bizarrely demanded a finder's fee to be paid to the government).
For WeChat it was simply a ban, and was met with furious pushback by American companies operating in China where WeChat is a universal means of communication. Some 1.2 billion people use it every month. The ban may be fitting retaliation for the Great Firewall that has blocked Facebook and Google from operating in China, but American businesses say that a proscription from its use would put them at an extreme disadvantage against rival firms able to communicate freely. More than a dozen multinationals raised their concerns in a call to the White House.

In August, the U.S. Commerce Department issued new rules curbing Huawei Technologies Co.'s access to foreign-made chips, expanding the Trump administration's restrictions on the Chinese telecom company's link to crucial components that it put in place in May. The new rules prohibit non-U.S. companies from selling any chips made using U.S. technology to Huawei without a special license. The rule covers even widely available, off-the-shelf chips made by overseas firms, placing potentially severe new limits on Huawei's ability to source parts.

Last month, Qualcomm lobbied U.S. policy makers against the ban on exporting necessary components. Qualcomm argues that the ban just risks handing billions of dollars of sales to Huawei to overseas competitors — as much as $8 billion annually — and hastens China's efforts to develop their own chips. Again, it is a case of ill-considered excess having no national security benefit.

After a long run of strong moves against a China that has generally set the rules, Mr. Trump's latest would go too far. Presumably at the president's suggestion, a draft order was reported circulating in the White House in late summer that would ban entry into the United States of all members of the Chinese Communist Party and their families. That would comprise something on the order of 90 million people. As an action certain to intensify already aggravated relations, it would put the Trump administration in the company of the Chinese Exclusion Act of 1882 that banned all immigration from China until its repeal in 1943, one of the more shameful black marks on the nation's history.
None of the administration's actions has quite resulted in a true Cold War in caps, but neither have any in this list touched upon the other major problems posed by China's no longer "peaceful rising": its theft of intellectual property, brazen flouting of international trade rules, cybersphere espionage, annexation of the South China Sea, military buildup, and on and on. We'll get to that.

Please subscribe if you haven't, or post a comment below about this article, or click here to go to our front page.