the culture
Sep 13 2016
The anger of the less-educated white males that Donald Trump has mined like a coal seam and brought to the surface is attributed mostly to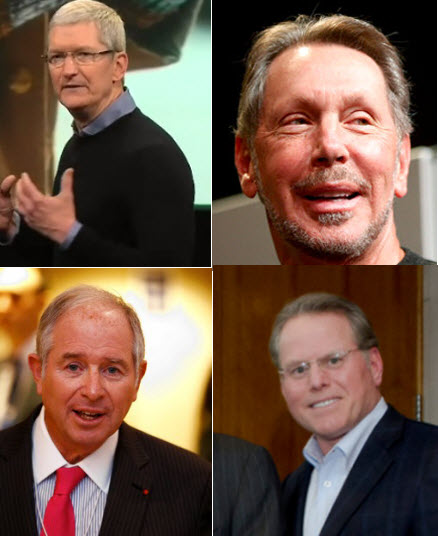 Clockwise from top left: Cook,
Ellison,Zaslav, Schwarzman

jobs lost to immigrants or shipped overseas. But it also results from years of public disgust over income inequality made so apparent by the multi-million dollar paychecks of corporate chieftains reported in the media. Those paychecks and the lavish bonuses paid to Wall Street "fat cats" are an in-the-face reminder that the system is rigged.
They see Tim Cook in 2011, in just his first year as Apple's CEO, handed $376 million in stock and options. In 2012 Larry Ellison of Oracle… Read More »